How to use your kitchen spices – Best Home Remedies
  Use your Kitchen Spices – Home remedies
Best use of your Kitchen spices and ingredients come in handy when there is a need for best home remedies. You need not rush to a Doctor immediately, where you can find simple remedies on your own.
Here we go
#1. If your fingers unnoticeably touch any hot containers you can apply honey or idly batter. Within 15 minutes you will be relieved.
#2. If you have giddiness due to high blood pressure take a little amount of jeera, fry in an empty hot pan and pour boiled hot water. After 3 hours you can filter and drink the jeera water.
Also ginger tea comes in handy. take some amount of ginger,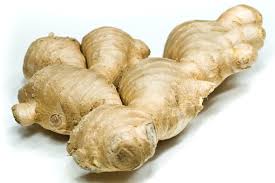 cut into pieces and pour hot water. add some lemon juice and leave it aside. Next day, Take this tea in an empty stomach.
#3. If you have constipation problems, take ripe bananas with jeera at night time. you will be relieved.
#4. If you have a severe cold, take ajwains and cut some betel leaves and boil the water add the above and filter it. drink this decoction till the cold severity lessens.
#5. If you roam a lot in the hot sun, your skin will feel dried to make your skin refresh take some curd, add in the besan powder and make a paste. Apply over the skin then let it dry. After an hour wipe with a wet cloth. You can feel the changes in skin and feel fresh.
#6. To get rid of joint pains, arthritis avoids food items [prepared previous day] from the fridge and reheat and eat. It gives you joint pains and reheating causes cancer too.
#7. If you have back pain, knee pain heat oil add some lime juice and apply over the painful area.
#8. If you have stomach pain, eat only curd rice with a pinch of salt.
#9. If you have gas problems, sit in Vajrasana or have Ginger tea.
#10. If you have throat pain take some almonds- the bacteria in the throat goes away. or take some pepper and add in hot water. filter it and take 2 or 3 ounces.
#11. If you want to fall asleep as soon as when you hit the bed drink hot milk. if possible don't add sugar. Also, keep your gadgets away or in another room.
#12. If you have an insect bite take some baking soda and vinegar and mix it nicely. Apply the mixture over the infected area. voila!! The pain will be relieved and feel relieved.
#13. If you have an insect bite take some onion crush in the blender and apply the same over the infected area.Voila!!! you will be relieved.
$14. Apply Coconut oil around the stomach to get rid of dryness.
#15. Take some fennel seeds to add some water and boil it. Drink the tea. It cures menstrual cramps.